Connect With Me - My Personal Landing Page
This is my personal landing page with all the places I practice, and I am active on the internet. You can connect with me via social media and other modalities.
I used to work mainly under three names:
Photornia (old name, I had a photography blog I sold)
LovelyScape - Actual blog name
Gabriel Mihalcea - My real name
---
I used to be active on more platforms, but I am reducing the number of platforms I am publishing because of my limited time, but in general, you can find me on the ones mentioned above.
My photographs and most of my content are always shared for free with you and everyone in need of some images to use on personal projects or commercially. I don't make a dime out of them; however, if you feel that my work deserves a small tip to keep me going, feel free to add something in the Tips Jar.
---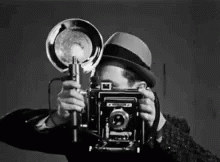 ---
Thank you for checking out my personal landing page, and welcome to my website!